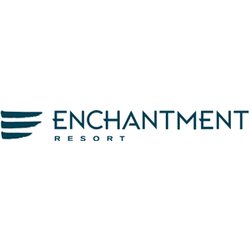 Spa Guest Services Coordinator
Sorry, this job has expired.
Sedona, AZ
Basic Function: Provide Mii amo Destination Guests, Enchantment guests and owners with the highest quality of service and spa experience possible. Perform standard functions as a coordinator in both front desk and reservation areas while maintaining the highest example of guest service standards, following through with recovery situations and maintaining facility standards
Work Performed:
Create a guest experience that is of the highest level of service, by utilizing resources and cross-departmental communication. Knows each Mii amo guest by name upon check in
Never ask a question that we have the answer to. This includes knowledge of all previous preferences, and taking ownership of every guest interaction to elevate our level of service
Operate in accordance with all Enchanting Basics and Mii amo Vision
Uphold all standards of service for booking service reservations, checking guests in for treatments, and checking out guests after treatments
Utilize suggestive selling and up-sell techniques when scheduling treatments by engaging guests to understand deeper needs and educating the guests on options/selections that would meet their needs. Act as guides rather than ticket taker when booking by using Motivational Interviewing
Is able to offer additional explanation of all treatments, classes and lectures/special events while communicating with guests
Complete daily assigned checklists and job duties with a sense of urgency
Coordinate rooms on arrival days, by working with room-setter and housekeeping to ensure zero defects upon check in
Communicate effectively between departments and within the department so that each coordinator can operate with a full understanding of guests and possible issues
Check Destination guests into their rooms following in-room arrival procedures and check out procedures
Record all defects and provides solutions to ensure guest satisfaction with maintenance or housekeeping requests by utilizing full-circle customer service, especially when requests are not immediately met
Maintain work-order log on a daily basis, owning all issues and alerting management for ongoing issues.
Active knowledge of all guest areas resort wide, including concierge, ER front desk, Activities Department etc.
Communicate resort wide cancellations/changes that may negatively impact guest experience
Handle guest complaints courteously, offers solutions and follows through everything requested by guest until there is a satisfactory conclusion
Maintain spa desk bank
Balance treatments for therapists in absence of a manager
Book treatments to maximize efficiency of therapists/rooms for increased revenue
Evaluate and prepare final guest folios
Maintain knowledge of package components in Visual One, and troubleshoot common issues
Walk spa facilities with a critical eye to ensure appropriate cleanliness and guests needs are being met, with special attention to general front desk area
Know all safety and emergency procedures/ accident prevention policies
Other duties as assigned
Supervision Exercised: None
Supervision Received: Front Office Manager, Front Desk Supervisor, MA Reservations Supervisor
Minimum Requirements:
High school education or equivalent work experience. Some college preferred. Prior guest relations training as a Spa Coordinator. Must have strong organizational skills, excellent written and verbal communication skills and be able to perform and prioritize multiple tasks with ease. Strong computer skills required.
Physical Requirements:
Lifting up to 50 pounds
90% Standing
10% Walking, sitting and bending
Hearing and manual dexterity
Distance vision 1-3 feet
7031305