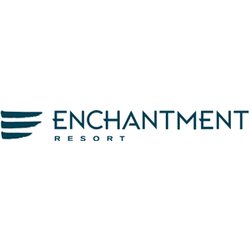 Lounge Attendant
Sorry, this job has expired.
Sedona, AZ
Basic Function: Responsible for providing personal service, and orientating guests to the spa facilities including lounges, pool and other areas as requested by guests. Keep the lounge and pool areas neat, clean, and stocked with all amenities
Work Performed:
Greet all guests in the locker room (mens and womens lounges)
Issue spa locker, slippers and robes
Escort guests to their lockers
Provide tour while explaining spa amenities offered and answering guest questions
Monitor and maintain the locker facility area with all supplies stocked and freshened
Maintain inventory sheets as necessary
Order supplies from manager as necessary
Maintain a safe, clean and neat work environment
Check guests appointment/schedules as needed
Assist guests during their use of the wet area facilities by providing personal service and ensuring a safe environment
Deliver exceptional level of guest service in a calm and centered manner.
Assist with pool coverage as necessary
Assist with stocking, cleaning and maintaining pool areas as necessary.
Read all relevant information
Maintain a positive and professional attitude towards guests and co-workers
Report to Manager or Supervisor before ending work shift
Act as an ambassador of Enchantment Resort and Mii amo by speaking positively of the property at all times
Foster a work environment of teamwork and mutual service by assisting co-workers and other departments as necessary to ensure guest satisfaction
Knowledge of Resort layout, amenities, hours of operations, special attractions and occasions
Work efficiently and as a team
Work independently and use decisions and good judgment to assist guests and provide safe environment
Other duties as assigned
Supervision Exercised: None
Supervision Received: Front Office Manager, Front Desk Supervisor
Minimum Requirements:
High school diploma or equivalent. Must work well with or without direct supervision. Must be neat and well groomed at all times. Needs to be flexible, self motivated, positive and have a professional attitude towards guests, co-worker and management. Prior guest service experience desired. English skills necessary to communicate with guests.
Physical Requirements:
Lifting & Carrying up to 50 lbs.
80% walking, bending & lifting
20% Standing
Hearing and manual dexterity
Distance vision 1-3 feet
Use of cleaning solutions
7173045